Mon – Fri: 9am to 8pm
Sat: 10am – 4pm
For Enquiries Call: 01580 212 609
Group Tours:
The Panda Experience
Tibetan Adventure
The Historical Orient
Legendary Yangtze Cruise
China Explorer
China Delights
The Hidden Villages
China in a Week
Golden Waterway Voyage
The Grand Emperor
Winter Special
Other Far East Destinations:
Japan
Nepal
Mongolia
Singapore & Malaysia
References and Resources:
China Vacations References
China Tour References
China Tours Resources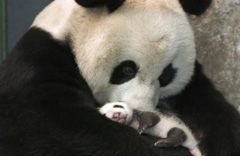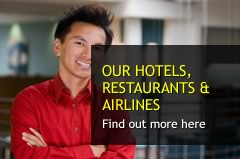 Welcome to Emperor China ToursTake a China tour or Holiday in China and explore it's wonders and diversity:
If you are looking to tour China this year, and have the experience of a lifetime, then choosing one of our China tour destinations will allow you to experience the richness of history and culture of this fascinating country. Cut off from the rest of the world for long periods, China now has the fastest growing economy and is becoming one of the most popular tour destinations in the world.
With things changing at such a rate, delaying your decision to go on a China tour by just a few years could mean missing some of the traditional and fascinating culture China has to offer

We also organise tours to Indochina (Vietnam, Cambodia, Laos, Thailand and Burma). Please click on the Indochina button above for more details.
NEWS – Due to problems beyond our control, some forms (Brochure Request, Tour Enquiry, Book Tour etc) are not downloading. If you experience this problem then please call us for assistance.
Our Group Tours to China are ideal for those of you who want to tour the main attractions, enjoy being with others and making new friends.

If you wish to see particular attractions and area's not covered in your group China tours, then we can arrange a personalised itinerary for you in our Tailor-Made Tours section.

Take a look at the many other Far East destinations Emperor Tours offer holidays to: Japan, Mongolia, Nepal, Malaysia, Singapore.

Whatever your needs, Emperor Tours treats every customer as an individual and will make your tour to China an occasion to tell your friends and family about for the rest of your life. As our saying goes, "Travel in style and be treated like an emperor!"
SPECIAL NOTE – unlike some other tour operators, who will disappoint you by cancelling the group tour if they do not have enough bookings, at Emperor Tours you are guaranteed when you book your China holiday that it will go ahead with our guaranteed departure.
HONEYMOONERS – When booking your China Tours honeymoon through Emperor Tours, why not let others help toward the cost? At Emperor Tours we offer a voucher scheme, where friends and family can make contributions to your honeymoon as part of your wedding present, giving you more money towards that special day!

The air holidays and flights shown are ATOL protected by the Civil Aviation Authority. Our ATOL number is 6699. ATOL protection extends primarily to customers who book and pay in the United Kingdom.
Holidays In China, China Tours, Vietnam Holidays, Thailand Tours and more…
Are you planning a trip to China? We organize china tours / china holidays and vietnam holidays. Be it business or pleasure we can create the perfect China holiday for you. The Panda experience is a nice alternative to your typical holidays in china. You 'll spend three days in a Panda reserve as well as complete all the touristy things you'd expect from a holiday in china.
China in a week is a signature china tour. Flying from Heathrow to Beijing, you will see firsthand the many wonderments of china. There are China tours to Tinanmen Square, the Great Wall at Badaling. On day five you travel to Xian and see the 2000 year old Terracotta Warriors and Horses. Your china tour doesn't stop there. Planned for that afternoon is a visit to the Ancient City Wall and Big Wild Goose Pagoda. Then after completing one long memorable day on your china tour you will wind down with the Tang Dynasty dinner show. On day 8 you'll return to Heathrow truly contented with your China holiday.
The China Delights packs all of china's tourist necessities into a fun, mind expanding 9 day china holiday. Holidays in China do not come better than this. This has all the same features of the china in a week but has two extra days to visit shanghai. This energetic and vital city is labeled the "Oriental Paris". You'll see the Jade Buddha Temple, Yuyuan Garden and the Bund – Shanghai's world renowned waterfront. Shanghai is a must stop for all China holidays. These are but two of the many China holiday packages we have available. Call Emperor Tours now and enjoy the perfect holiday in China.
Thailand Tours, Cambodia holidays
If you are looking to venture to Indochina, we organise Vietnam Tours, vietnam holidays, Cambodia holidays
We are one of the leading Vietnam Travel operators in the UK.
We have Cambodia Holidays and Cambodia Tours We also organise Thailand Tours. Thailand is one of the most popular travel destinations in Indochina. With our Thailand tours you will get to experience the the many marvells of this beautifull land at a cost that is considerably less than travelling to Western shores.
China Vacations – The winter special
We have winter china vacations. The winter special starts in Beijing. You transfer to a four star hotel in the city center. After four days exploring beijing, these china vactions move onto Harbin, the magnificent city famous for the spectacular Ice Lantern Festival. After four days in Harbin you'll then return to Beijing before heading back to London, truly glad you used emperor tours when deciding upon your china vacations.